Resurrection Ministry Partners
Mt. 25:40 (NIV)
…Truly I tell you, just as you did it to one of the least of these who are members of my family, you did it to me.'
Christ calls us to be His hands and feet. Resurrection has partnered with several ministries who have a mission and vision of reaching those in need within the local communities, the nation and the world.
Comprehensive Addiction Treatment and Recovery Services
For more than 25 years, Mn Adult & Teen Challenge has been restoring hope to teens and adults struggling with drug and alcohol addiction.

The WC Global Leadership Summit in the
Dominican Republic
I returned to the Dominican Republic on November 12th. A few days later, I traveled with 20 of our Dominican leaders to the Willow Creek Global Leadership Summit here in the Dominican Republic.
[…] For the last two years, I wanted to take our Dominican youth to this conference, but I wasn't able to come up with the finances to do so. This year, because of a donation made by Resurrection Lutheran Church in Monticello, MN, 20 of our leaders were able to attend. For many of them, this was a life-changing experience.
Great River Family Promise is an affiliate of Family Promise. A network includes thirteen houses of worship and engages between 800 – 1000 community volunteers each year. Host congregations provide overnight shelter, meals, and hospitality for up to four families for one week every four months on a rotating basis.

When it comes to financial services providers, you have plenty of choices. But while others see money as a goal, we see it as a tool – for serving God, your family and your community.
Wapogasset is a camping and retreat ministry serving youth, adults, and families throughout the year, with thousands of campers participating every summer in the life-changing experience that is discovering Jesus Christ through Christian community in an outdoor ministry setting.
Each summer YouthWorks provides life-changing Christ-centered mission trips for over 30,000 students and adult leaders in over 70 communities across North America. Because we want everyone to experience a mission trip, we provide lots of affordable options while maintaining high quality experiences.
TEC stands for Teen's Encounter Christ. We are a program aimed at teens
and the challenges they face in their faith. A TEC weekend is a time for renewal
and strengthening of faith.
Via de Cristo is a Spanish phrase meaning "Way of Christ." Via de Cristo is a highly structured three-day weekend designed to strengthen and renew the faith of Christian people and bring them to a new awareness of living in God's grace. It is a combined effort of lay people and clergy toward renewal of the church.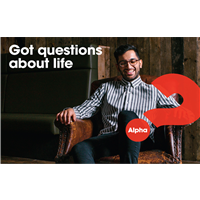 Alpha gives everyone the opportunity to explore the meaning of life in a relaxed, friendly setting. The Alpha course usually meets once a week for 10 weeks, including a one-day or weekend getaway. Sessions begin with a meal, followed by a short talk and time to discuss what's been taught.
During the discussion, everyone is welcome to contribute their opinions and no question is considered hostile or too simple. Questions might include—Is there a God? Why am I here? Where did I come from? Where am I going?
 
The SHARE program in Monticello serves those families and individuals falling in between the cracks of State and County assistance. Each month 1800 people are assisted with food and/or household commodities to relieve their financial hardships.
World Vision is a Christian relief, development and advocacy organization dedicated to working with children, families and communities to overcome poverty and injustice.
Inspired by our Christian values, we are dedicated to working with the world's most vulnerable people. We serve all people regardless of religion, race, ethnicity or gender.
"Dear brothers and sisters, what's the use of saying you have faith if you don't prove it by your actions? …It isn't enough just to have faith. Faith that doesn't show itself in action is no faith at all…"
Based upon James 2:14-17 (Living)
Founded in 1992 by
, the Willow Creek Association (WCA) is a not-for-profit organization that exists to maximize the life-transformation effectiveness of local churches. We do this by stirring up and calling out the core leadership of churches around the world, encouraging them to follow their "holy discontent" as they build life-changing communities of faith. We then equip these leaders with next-step solutions to impact spiritual transformation of their people, their communities, and the world.
At the core of the ministry is deeply held belief that God's ordained plan to redeem and restore this world for Christ is through the church. In fact, we believe that is the hope of the world.
Timber Bay staff and volunteers build long-term relationships with youth through retreats, mentoring, activities, and unconditional love.